Mobile App Development Company
Establish Your Business Goals With A Custom Mobile App Developed Specifically for you.
Our Clients
Enhanced Mobility Solutions
Globex IT Solutions is a mobile application development company with a lot of experience in the fields of native and cross-platform technologies. As an iOS app development company and android application development company, we have developed dozens of mobile apps for companies operating in different industries. We hold this experience very valuable, as it has helped us become better at what we do and what we can offer you. Our team of designers and developers can deliver a range of mobile application development services. This is why we are confident enough to advertise as a company that delivers enhanced mobility solutions to its respected customers.
iOS App Development
As an iPhone app development company, Globex IT Solutions has an in-house team of iOS experts. Since the number of people who own Apple devices grows each year, this is an excellent opportunity to reach more customers.
Being an iPhone application development company puts us in a position to help you achieve better results. We will leverage the latest iPhone hardware and software capabilities. This will help us deliver a great-looking and functional app.
Android App Development
Globex IT Solutions is proud to be an Android app development company as well. Our Java and Kotlin developers are standing by to bring your ideas to life on this extremely popular platform. We will develop you an Android app from scratch and build features that reflect your unique idea.
Thanks to the huge amount of Android users, developing an Android app will bring you closer to achieving your goals.  We are aware that the terminology can easily confuse people. So let us quickly explain. Native app development is a process of developing a mobile app for a specific platform.
Hybrid App Development
To bring you the best from both the web and native world, we offer you our hybrid app mobile development services. We will leverage HTML5, CSS, and JavaScript to design a beautiful and engaging user interface and place it in the native app. By doing so, we will be able to build an app that has easy to use and functional features.  Our team of experts can develop native apps as well as hybrid apps for multiple platforms.
Cross-Platform Development With PhoneGap
Our cross-platform mobile development services are designed for clients who want to have mobile apps that can be used on both iOS and Android mobile platforms. If your target audience and customer base are using Android and iOS smartphones you can cut down the expenses of developing two native apps.
Instead, our team will use PhoneGap cross-platform software to deliver you an app that works on all smartphones.
What Are You Waiting For?
Ready To Get Started for Challenging Future and Creating Era!
We Scale And Optimize Your App
Building an app is not an easy task, anyone who tells you differently is not being completely honest with you. Here at Globex IT Solutions, we only settle for the best results for our clients. This is why we have a unique app design and development process, custom-tailored to deliver only the best results.
It's not only important to bring your idea to life, while doing so we have to take other things into account to ensure the success of your mobile app. To do so, we scale and optimize your app for:

Customer Engagement
Our mobile app development services are also designed around building apps that increase customer engagement. We are standing by to help you increase the customer engagement.

Brand Loyalty
Mobile apps can help you increase brand loyalty. The mobile apps we develop are bug-free and highly functional, thus ensuring great user experience and repeat business.

Greater Efficiency
One of the reasons for unprecedented business growth can easily be effective deployment of an efficient mobile app. This is why we prefer looking at our customers as partners.
We Bring Life To Your Idea
Every business has a unique signature. We are aware of the fact that you want your mobile app to reflect your brand and offers users something engaging and rather distinctive. Thanks to our experience in this field, we were able to refine our mobile app development process to make it more efficient and agile.
As a leading mobile app development company, we will put all our resources at your disposal. Our team of professional user interface designers and coders will work solely on your project to bring it to life. To provide the best results possible, we will hear you out. After completely understanding your idea, we will use the latest technologies to design and develop an outstanding mobile app.
By partnering up with us, you can rest assured that the best experts in both native and cross-platform technologies will work on your project. While providing the best service possible is an important goal for us, it's not the only one. We also strive to find the right balance, in terms of quality and price.
OUR WORK IN ACTION

Award-winning app development & design.
We've earned the trust of big brands like PBS and the NFLPA to startups like Sprynt and Pocket Prep. See our industry-leading work.
LET'S GET STARTED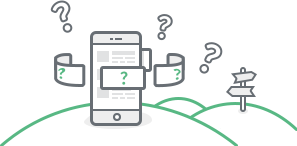 The Savvy difference begins today.
Savvy has crafted hundreds of app experiences and seen millions of downloads for our customers. Contact us today to get started.
Integrate
Capptions seamlessly integrates with your existing software.
Your own app
You'll get a custom app in the stores, with your own logo and colours.
Secure
Your data is stored safely and securely in the Capptions Cloud.
Always On
Access to Capptions. Anywhere, from any device.
Why Choose Us?
Our Mission is to provide you with our knowledge, experience, and expertise to create an engaging digital experience not only for your business but for your customers as well. Our methods are evolving, alongside the best practices online, and we are constantly striving to achieve greatness. We use traditional and proven methods to achieve modern results that will be appropriate for the digital environment most businesses exist in. Our team is dedicated to quality, and our services are adjusted accordingly. Our focus on the journey is extremely important, as it allows us to stay ahead of our competition and offer services that will maximize your business's impact.
CLIENT FEEDBACK WHEN THEY USE SERVICES
What Clients Say

Cliffered Belly
---
I have been using Globex IT Solutions for all my web needs. They have never let me down and have been consistently brilliant.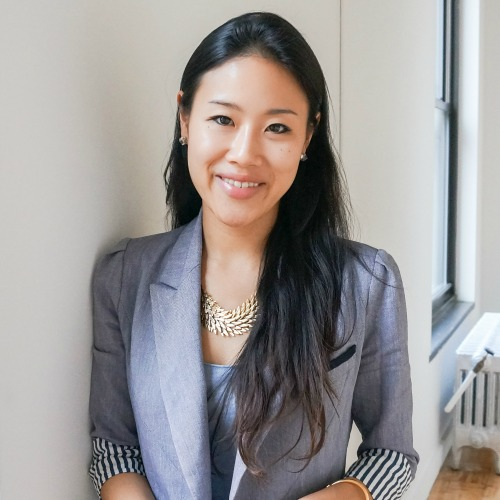 Ankita Jain
---
We are greatly appreciative for the quick response to our questions and concerns, and for the timely completion of projects.

Sophia Lilly
---
Once again, you have shown me superior customer service. They responds very promptly to requests & delivers project on time.
What are you waiting for Place your Bussiness
Ready To Get Started for Challenging Future and Creating Era!
Frequently Asked Questions
How much does it cost to develop a mobile application?
Since there are too many factors involved, we are not able to tell you how much it will cost to build your app. We'll be able to answer this question after we hear your idea and find out what features it will integrate, how complex they will be, and which platform it will be made available on.
Should I get an iOS or Android app?
This answer depends on several factors. First, you have to decide whether you are developing a mobile app for internal business use or for your customers. If you are developing for your customers you have to decide if you are aiming to attract your current customer base, penetrate a new market, or both.
Can I get more people to download my app?
Yes, you can. Our services extend to marketing and user acquisition. We implement proven marketing methods to increase the visibility of your app. Furthermore, we will help you develop a killer customer acquisition strategy to attract new users to your brand new app.
How long will it take to get my mobile app developed?
We cannot give you a straightforward answer to this question at this point. The timeline of the development process depends on multiple factors, such as app functionality, the complexity of its design and the number of features. Once we know a little more about your project, we will be able to give you the approximate time for the deadline of your mobile app development project.
Is my mobile app idea worth pursuing?
There are numerous ways to find an answer to that question yourself. You can start by checking out your competitors to see whether they use a similar app. You can also extend your search to Play Store and App Store to see if there are similar apps. You can all also contact us and get a free consultation about your mobile app idea.
Need Help? Call us
+1 718 619 8584
Our Support is 24x7
info@globexitsolution.com
Keep up to date with our progress.
Subscribe for email updates.